Our Services
Website Design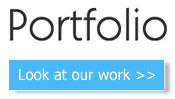 "Your website is the first impression your potential customers have of your business!"
At Superior Networks we have a specialised team of web designers who aim at developing websites that are high on quality, perform for their owners and are light on their pockets.
With Superior Networks we make sure that all the aspects of website design-usability, clarity of message, visual appeal, coding and structure- are taken care of in order to make the website work as a sales and marketing tool for your business.
Our Affiliates & Partners